Plans to develop a 'fully segregated' cycle route along the Liffey in Dublin have been revealed.
The plans have been published as Dublin councillors prepare to discuss the project this afternoon.
Under the proposals, new sections of boardwalk would be built along parts of the quays.
That would make room for pedestrians, with the existing path used for dedicated cycle lanes.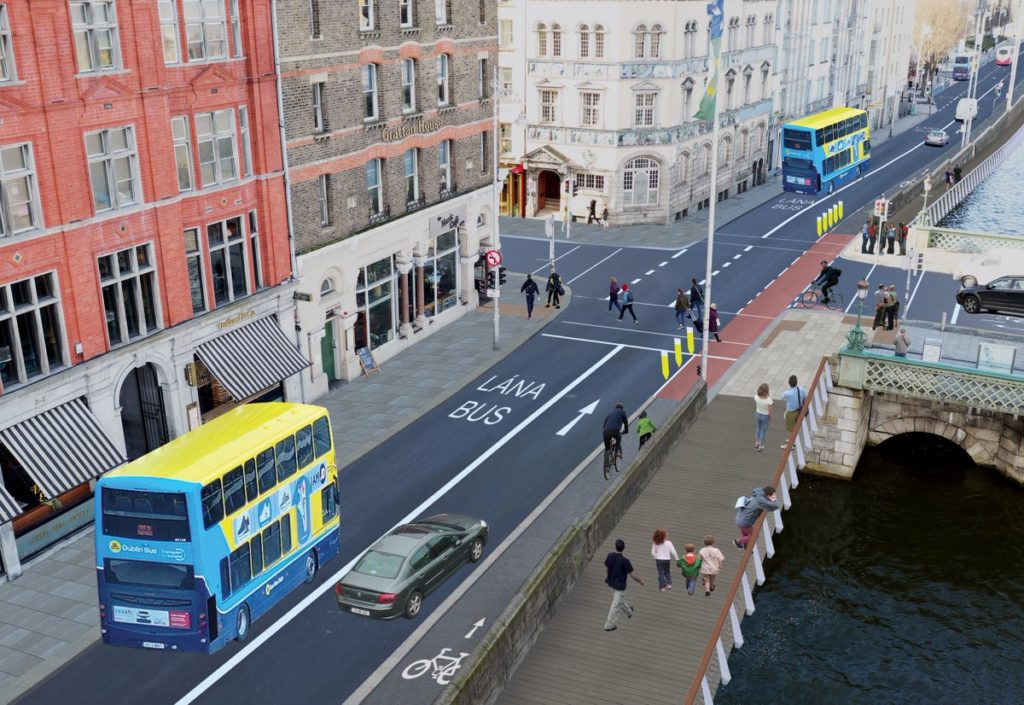 In total, there would be five kilometres of continuous cycle lanes between Heuston Station and the Tom Clarke-East Link bridge.
The NTA says their plans would ensure "full segregation of cyclists from other traffic" along the length of the new route.
The plans have been welcomed by Green Party Councillor Ciaran Cuffe.
He observed: "I'm delighted that we now have a new plan for the Liffey Cycle Route linking the Phoenix Park and Dublin Bay.
People are crying out for segregated bike lanes that will make it safer for cyclists young and old to travel safely along the Liffey Quays.
"Let's hope we can now move these plans forward to construction."