Detector Dog Gus has helped to sniff out over 27 thousand illicit cigarettes.
Gus helped to uncover the cigarettes coming into Ireland through Rosslare Europort.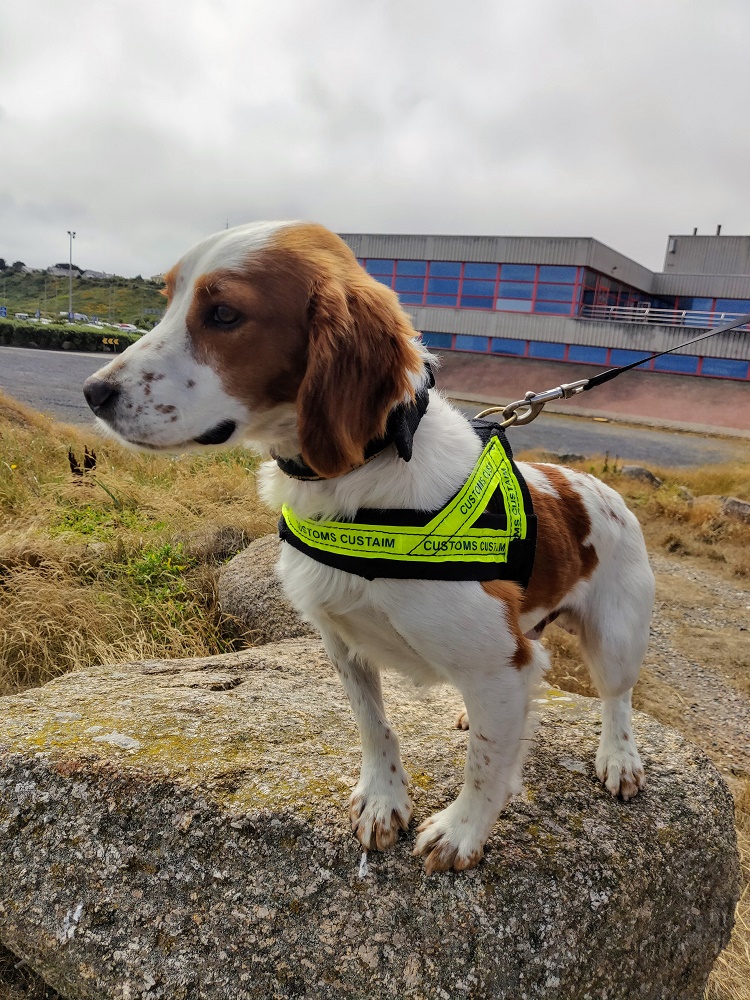 They were found today in an Irish registered vehicle which had travelled from Cherbourg in France.
The cigarettes, which are branded 'Marlboro Gold', represent a potential loss to the Exchequer of almost 14 thousand euro.
An Irish man in his 30s has been questioned in relation to the seizure, with investigations ongoing.