Detector Dog James has helped revenue officials to make an €80,000 cash seizure at Dublin Port.
James took an interest in a particular vehicle which was stopped and searched by officials yesterday.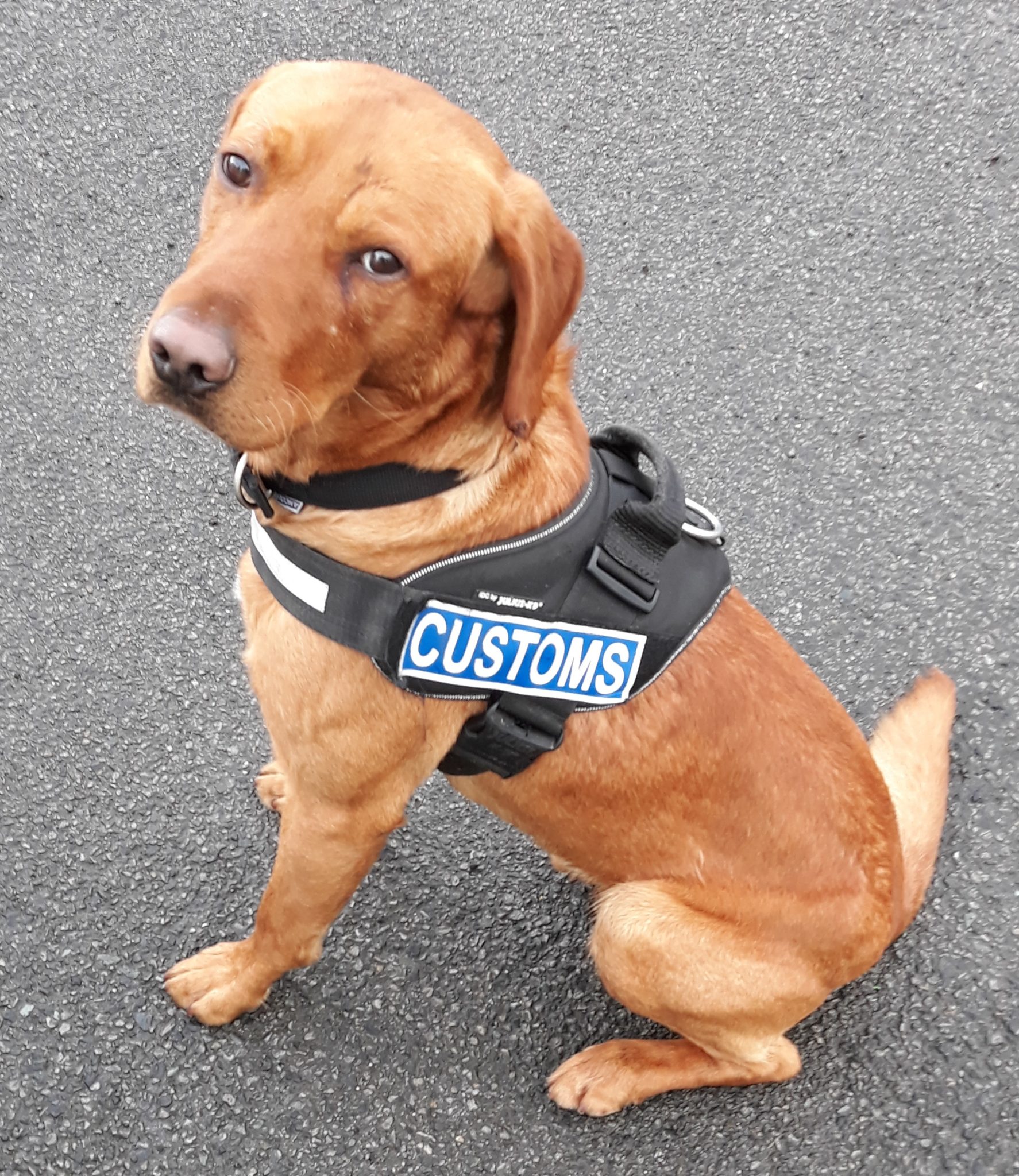 The vehicle had just arrived from Holyhead.
Following a search, three packages containing the cash concealed underneath the bonnet were discovered.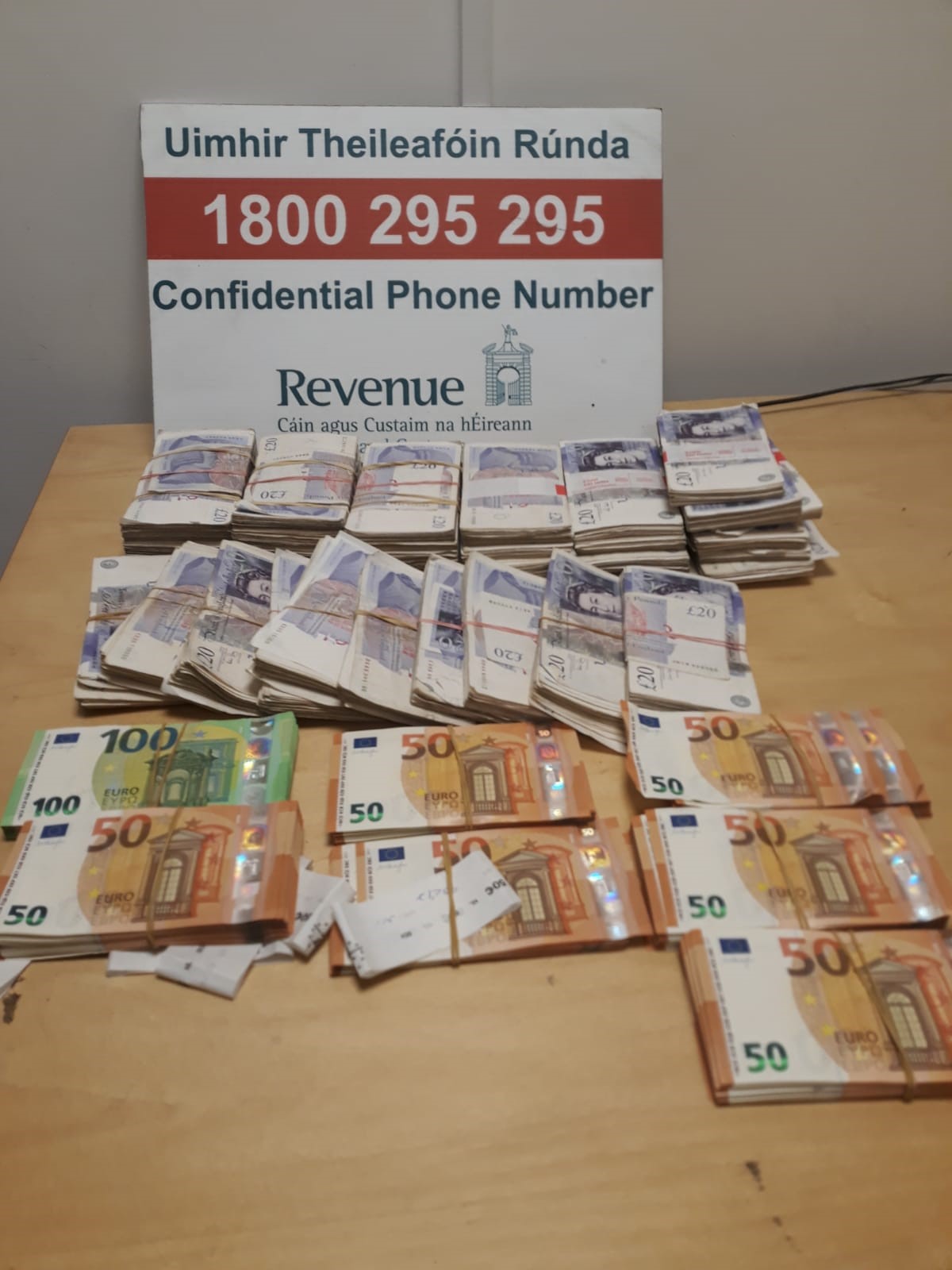 The cash consisted of €36,750 Euro and £40,000.
Today at Dublin District Court, Revenue Officers were granted a three-month cash detention order by Judge Bryan Smyth.