Facebook has agreed to pay a record $5 billion to the US Federal Trade Commission, due to privacy concerns.
The social media company will pay the fine to settle charges that it violated a 2012 order by deceiving users about their ability to control the privacy of their personal information.
The FTC has alleged that Facebook didn't take enough action against apps that it knew were violating its platform policies.
It says Facebook's tactics allowed it to share users personal info with third-party apps that were downloaded by their friends, with many users unaware it was doing so.
There was also an issue with its facial recognition tech:
Facebook also misrepresented users' ability to control the use of facial recognition technology with their accounts.

— FTC (@FTC) July 24, 2019
How big is this fine?
The$5 billion penalty is the largest ever imposed on any company for violating consumers' privacy.
The Commission says that is around 9% of Facebook's 2018 revenue, and approximately 23% of its 2018 profit.
Today's fine  is over 20 times greater than the largest GDPR fine to date.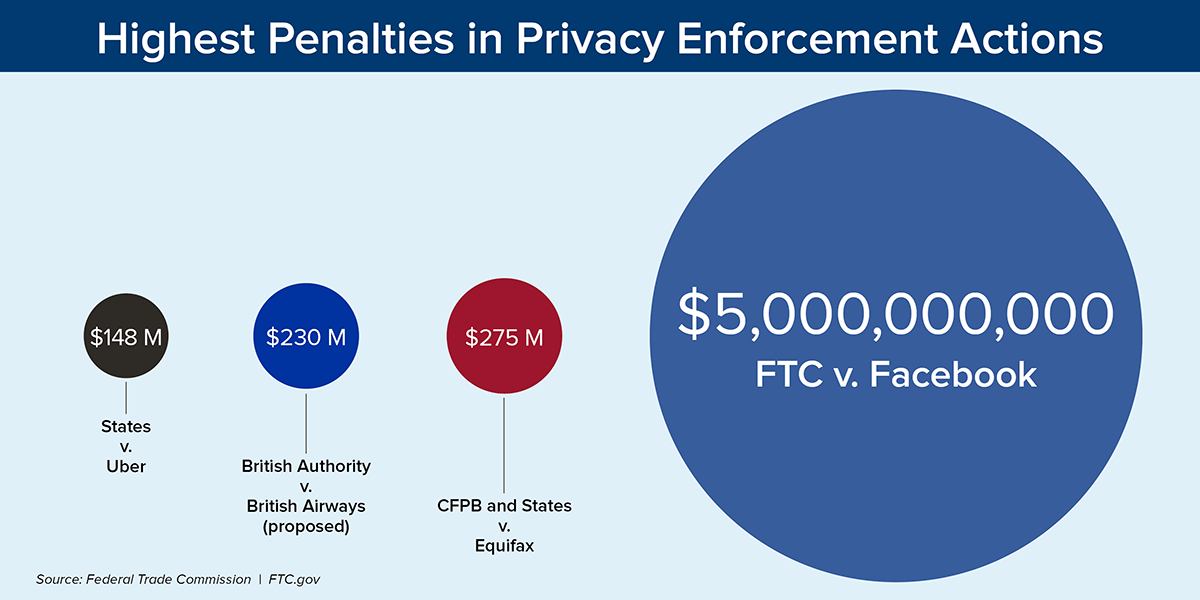 Facebook has also been told to create new restrictions and a modified corporate structure that will hold the company accountable for the decisions it makes about its users' privacy.
The company says that will "require a fundamental shift in the way we approach our work and it will place additional responsibility on people building our products at every level".
Meanwhile, Ireland's Data Protection Commission is conducting its own investigation into Facebook's family of apps.
A spokesperson has said:
"We currently have 8 investigations open into Facebook, 2 into WhatsApp and 1 into Instagram. We expect that the first inquiry reports will be brought to the Commissioner in the next few weeks for decision."