Ministers have approved the introduction of minimum unit pricing for alcohol.
It will be set at 10 cent per gram.
Minister of State at the Department of Health, Frank Feighan, says it will ensure that cheap strong alcohol is not available at what he calls 'pocket money' prices.
I am delighted to learn that the Cabinet have just approved my recommendation to Minister @DonnellyStephen on the need commence Minimum Unit Pricing in Ireland as enacted in Section 11 of the Public Health Alcohol Act 2018. @LeoVaradkar @SimonHarrisTD @roinnslainte @FineGael #MUP

— Frank Feighan T.D. (@FrankFeighan) May 4, 2021
It will lead to an increase across the board for the cheapest cans of beer, bottles of wine and vodka.
Here's how minimum unit pricing will hit your pocket: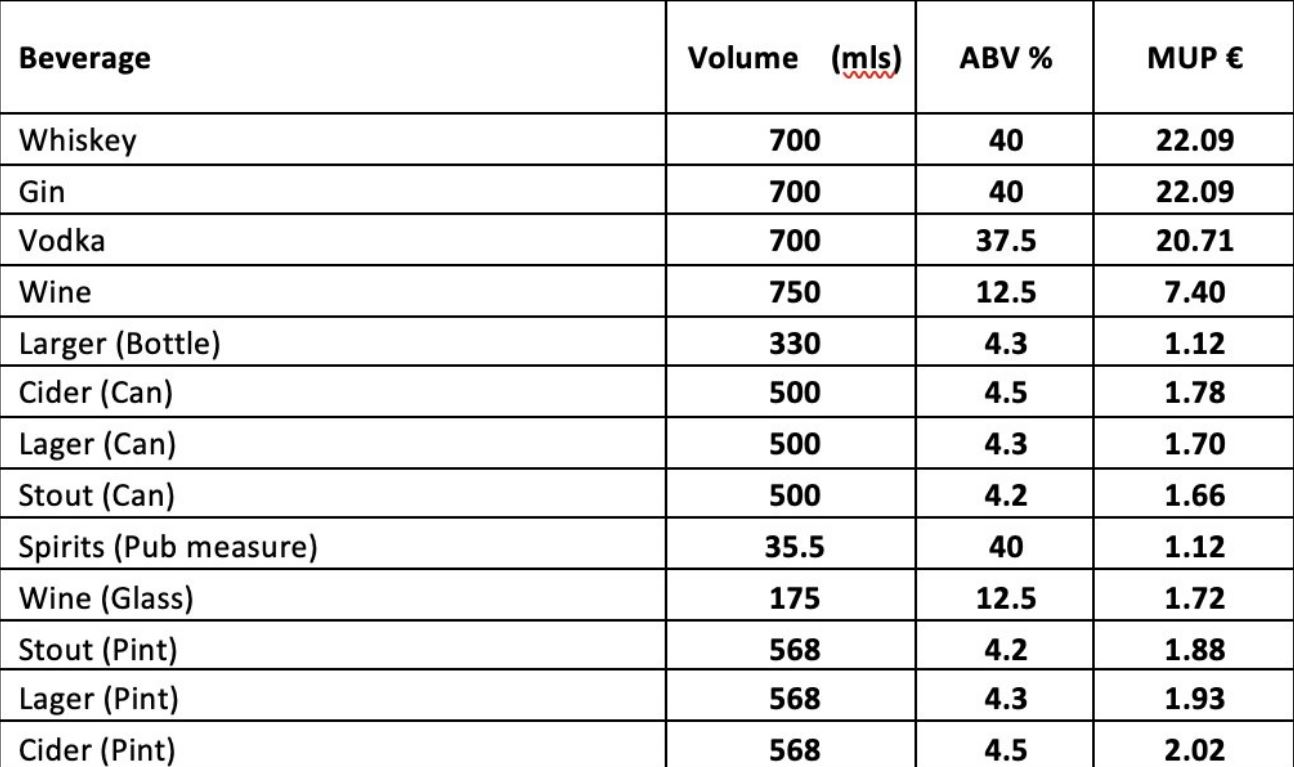 The new system is expected to take effect from January 1st 2022.
The Royal College of Physicians of Ireland has welcomed the Cabinet's decision.
Its President, Prof Mary Horgan, says it's a major step.
In a statement, Prof Horgan said "We know from the experience in Scotland that the introduction of MUP helps to quickly reduce the harm caused by the widespread availability of cheap alcohol resulting in fewer hospital admissions and death.
Alarming statistics show that 3 people currently die in Ireland every day as a result of a harmful relationship with alcohol and we also know of the untold grief, pain and harm caused in so many families throughout our society."