Women's rights campaigners are calling on two major Hollywood studios to stop filming in Northern Ireland over its strict abortion laws.
It comes after Disney and Netflix threatened to withdraw from the US state of Georgia over plans to introduce strict new abortion laws.
A host of Hollywood actors, including Game of Thrones star Sophie Turner and her X-Men co-star Jessica Chastain have pledged to boycott the state if the ban is brought into force.
Ms Turner, who spent a lot of time in the North during her time playing Sansa Stark in the HBO epic, said she felt 'lucky' to be moving on now that the show is finished.
Disney has warned that it will be "very difficult" to keep shooting there if the ban comes into effect, while Netflix has threatened to 'rethink its whole investment' in the state.
Following the comments, UK pro-choice campaign Abortion Rights warned that Northern Ireland's abortion ban is harsher than that proposed in Georgia – with women facing life imprisonment for having a termination.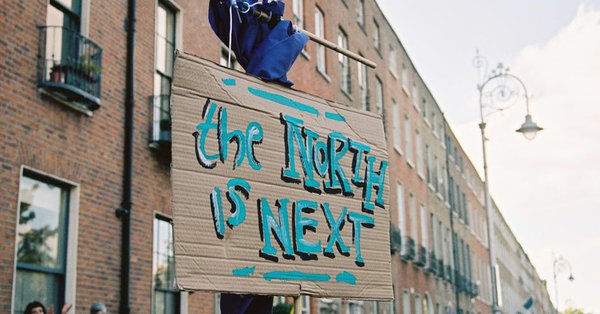 Chairwoman Kerry Abel said the studios should "consider Northern Ireland in the same light" as Georgia or Alabama.
"Regardless of where they live, women will always need safe, free, legal and local abortions," she said.
"The hundreds of women who are forced to travel to England and Wales every year – and more that take abortion pills attest to that.
She said the North has "one of the strictest bans on abortion in the world" – with 65% of adults in the North, including DUP voters, wanting change.