Ryanair has defended its ad targeting Leaving Cert students.
The campaign features a photo of a young man asleep on a beach beside an empty bottle of wine - with the tagline 'this could be you'.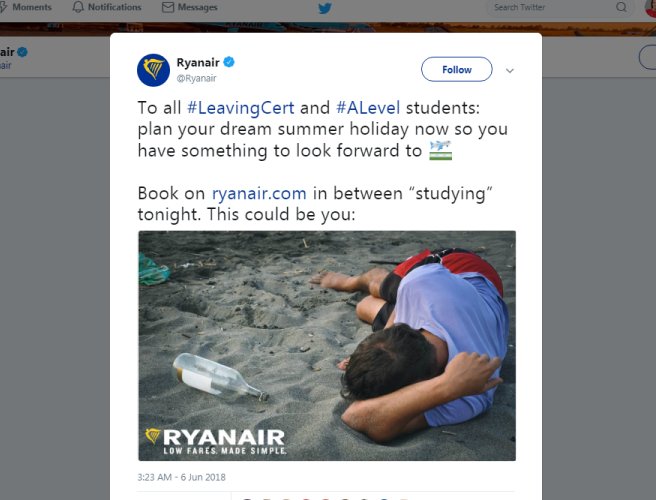 The picture - which has since been taken down - has been condemned by many health advocates.
But the airline's Marketing Officer Kenny Jacobs doesn't think the ad glamorises excess drinking: 'It's created record visits to the Ryanair website. I think the particular picture we used will turn a lot of students off, and that's a good thing, because we certainly don't condone drinking alcohol'.