Met Eireann has released its list of storm names for the winter season.
It's in collaboration with the Dutch Met Office as well as the one in the UK.
This year many are named in honour of scientists.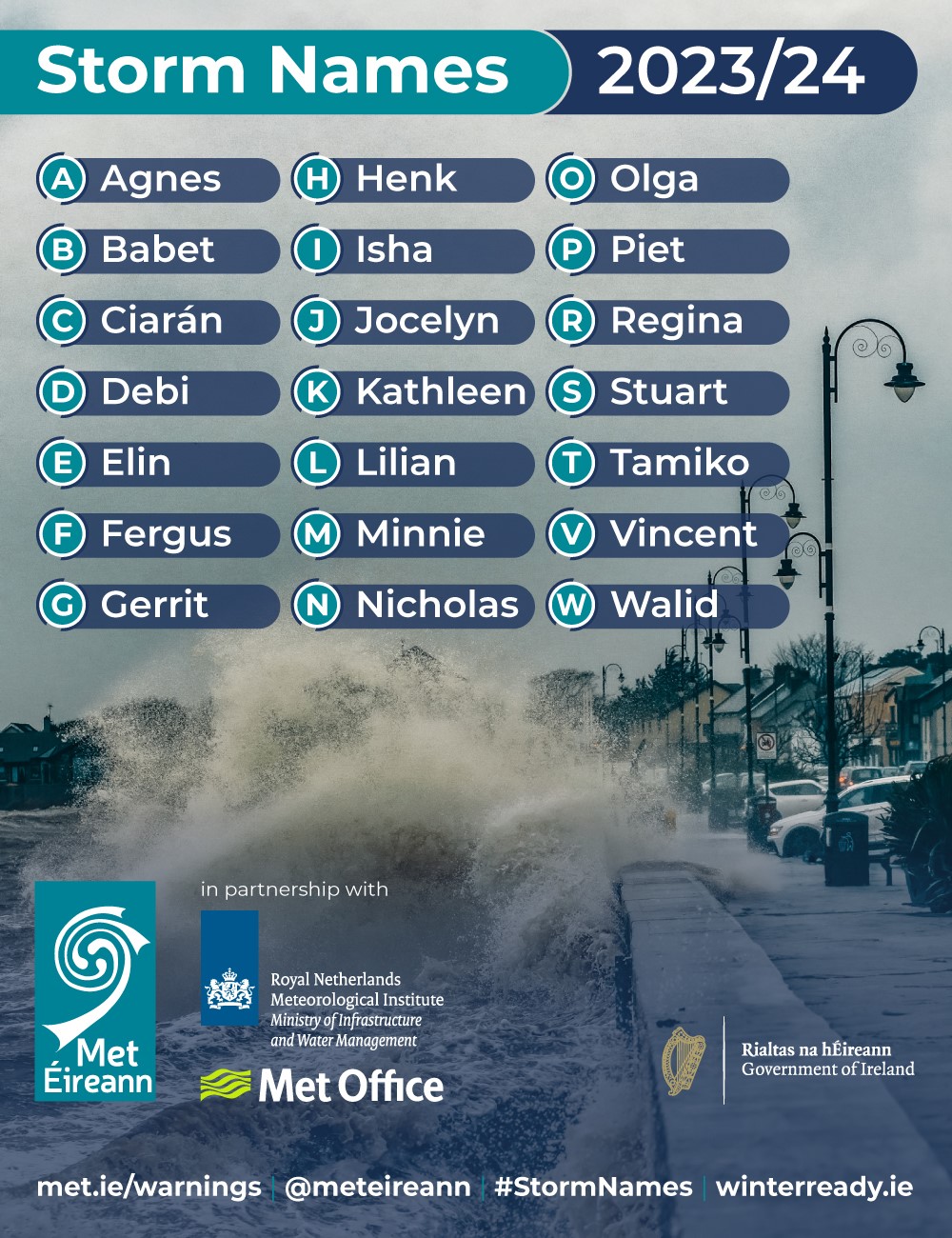 Irish inclusions this year are Ciarán, Fergus and Kathleen.
This allows messaging for the public to prepare for, and stay safe during, potentially severe weather.
When a storm is forecast the national weather service that expects the biggest impact from it names the storm.
Each of the three weather services contributed seven names to this season's list. Met Éireann has chosen names of eminent scientists from across the island of Ireland.
The letters Q, U, X, Y, Z are not included, which is in line with the US National Hurricane Centre naming convention.
Met Éireann Head of Forecasting Division, Eoin Sherlock, explained why storm naming is important.
"[It] makes severe weather communications clearer and more effective," he said.
"It connects our weather services more closely to the public, helping us in our mission to protect lives and property and ensuring the safety of our communities."