Despite some concerns that Davy Fitzgerald had achieved the limit of what one could expect from Wexford, Diarmuid Lyng believes the Clare native has demonstrated clear growth as a manager. 
Should Wexford win Sunday's Leinster final against Kilkenny, Davy Fitzgerald will complete a remarkable managerial clean sweep.
A Munster championship winner with Waterford in 2010, an All-Ireland and National League winner with his native Clare, the addition of a Leinster championship would only serve to demonstrate further an ability to succeed in any circumstances.
Defeated in the 2017 Leinster final when his Wexford side fell short to eventual All-Ireland winners Galway, last year's tame championship exit at the hands of Clare had appeared to put a descending timer on Fitzgerald's tenure.
"Where are Wexford at and how long can they sustain the type of management style that Davy has," Diarmuid Lyng recalls wondering ahead of this year's championship.
"From the outside looking in, people always say you get a year and a half, two years with Davy and then you don't get anymore.
"But obviously Davy is improving all the time as a manager, and he is learning his own lessons along the way."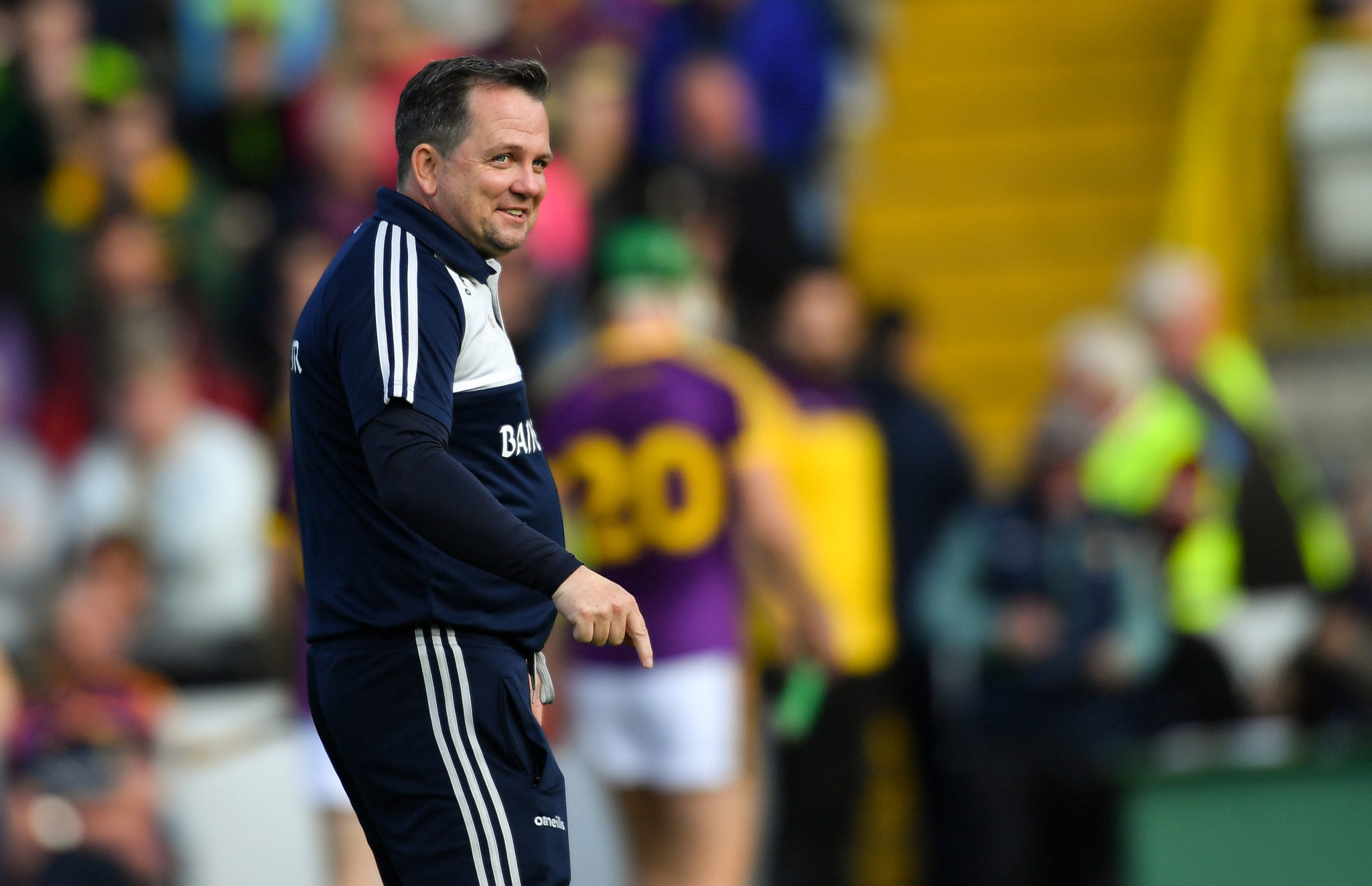 While there will undoubtedly be a sense of satisfaction at Wexford's improvement from last year within the county, the prospect of winning a first provincial title since 2004 will tantalise fans.
It is promising, therefore, that in his three Leinster championship meetings with Kilkenny, Davy Fitzgerald has overseen one Wexford win, one draw and an extremely narrow defeat.
"Wexford train with this system all the time," Lyng offered as an explanation for Kilkenny's struggles with Fitzgerald's Wexford.
"When the pressure comes on in games one of the significant things that happens is that teams will tend to clear the ball loosely.
"But Wexford have developed ... and are very, very comfortable in that. I think that Kilkenny still trade on the traditional merits of the game and, particularly the last day, that fed into Wexford's hands and they could work the ball back out in possession."
Retaining some concerns regarding Kilkenny's ability to turn up on these big occasions and perform, you can watch Diarmuid's full match preview here.