Chelsea manager Frank Lampard says the 3-0 defeat to Bayern Munich in the first leg of their Champions League last-16 tie was "quite sobering" as his side were outclassed at Stamford Bridge.
Chelsea's hopes of reaching the quarter-finals were all but ended by a dominant second-half display from the German champions.
Former Arsenal forward Serge Gnabry scored twice before Robert Lewandowski got in on the act 14 minutes from time.
Speaking after the game Lampard said his time learned a harsh lesson against Bayern.
"That's football at this level. The levels of Bayern Munich were fantastic.
"They are a really strong team and unless we were to get everything right and bang on, it was going to be a tough night potentially.
"We didn't get everything bang on. We weren't confident on the ball. That was my biggest disappointment from start to finish.
"We want to play here, we've shown that all season, but today we went away from that.
"That can happen sometimes in an intense atmosphere when all eyes are on you, so it was a harsh lesson for the players about the levels we want to get to.
"We as a club haven't been fighting in the knockout stages and getting through to the back-end of it for some years and that's the reality of what it takes."
Chelsea had defender Marcos Alonso sent off late on for a clash with Lewandowski and they will also be without Jorginho for the second leg after he received a yellow card for dissent.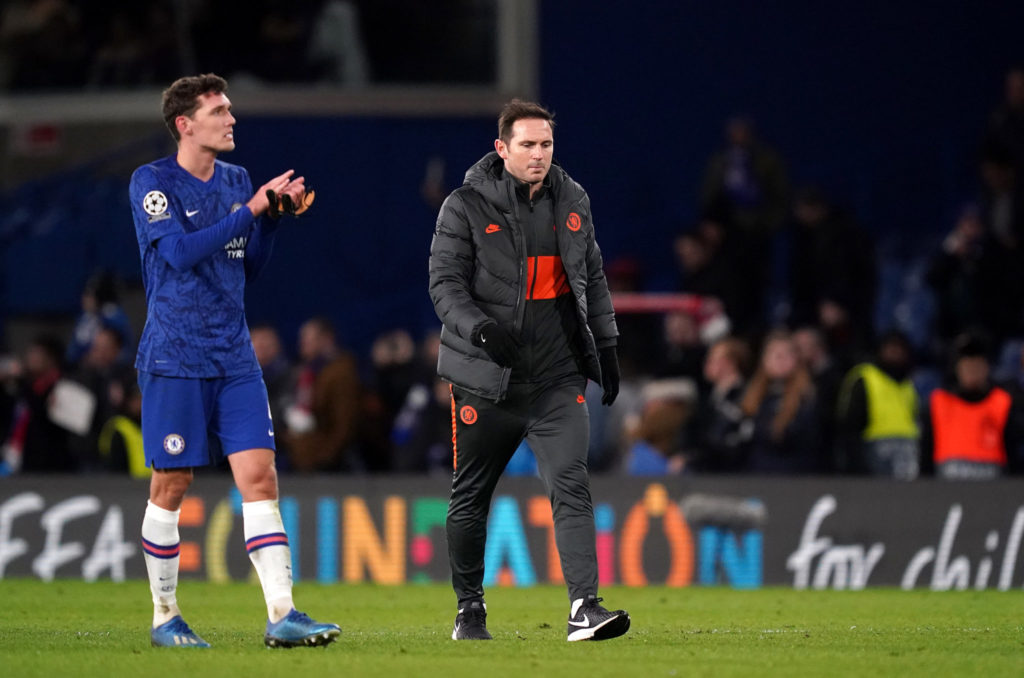 Lampard added: "Sometimes you have to be brutally honest about it and they outclassed us. It's quite sobering.
"I'm disappointed we couldn't have done better against them, but it's a real reality check for everyone individually in the dressing room.
"We have to take it on the chin and look at yourself and no one else, and the levels we need to attain at this club, which this club has attained in the past and we have to work to get back there."
"We have to go to Munich and play with a lot of pride, to see what we can do there.
"But today was a clear show that there is a lot of work to be done. I felt that when I took the job, I have felt that all the way through, and I feel that today."