Dundalk goalkeeper Gary Rogers says the uncertainty surrounding the future of the League of Ireland is down to mistakes in the past.
The FAI has been heavily criticised by St Patrick's Athletic owner Garrett Kelleher, who said interim CEO Gary Owens and interim deputy CEO Niall Quinn had 'failed and failed badly' in their bid to get the season back up and running.
Rogers, who is also the PFAI Chairman, told OTM AM that the current FAI board inherited a difficult situation and he also spoke of the frustration felt by the 19 League of Ireland clubs.
"The most frustrating thing is the time frame, we're talking two or three months now and there doesn't seem to be any redevelopments, whether it be FIFA money, or UEFA money or government money," Rogers said.
"We all know there's certainly no FAI money because of the scenario with the last regime, I know there's two debates whether it's old or new regimes here but the drawdown early of €4.5 million from UEFA has left the organising body in a serious hole.
"If it hadn't been drawn down early, it would be there as a contingency fund to get the league up and running.
"We're paying the price for the past regimes faults really and it's difficult for the likes of Niall and Gary coming in there, and they're trying to pick up the pieces.
"There's huge problems and huge frustrations for everyone on all sides of it."
A lack of TV revenue means there is a big reliance on gate receipts but the COVID-19 pandemic will force clubs to play games behind closed doors or with a very limited crowd.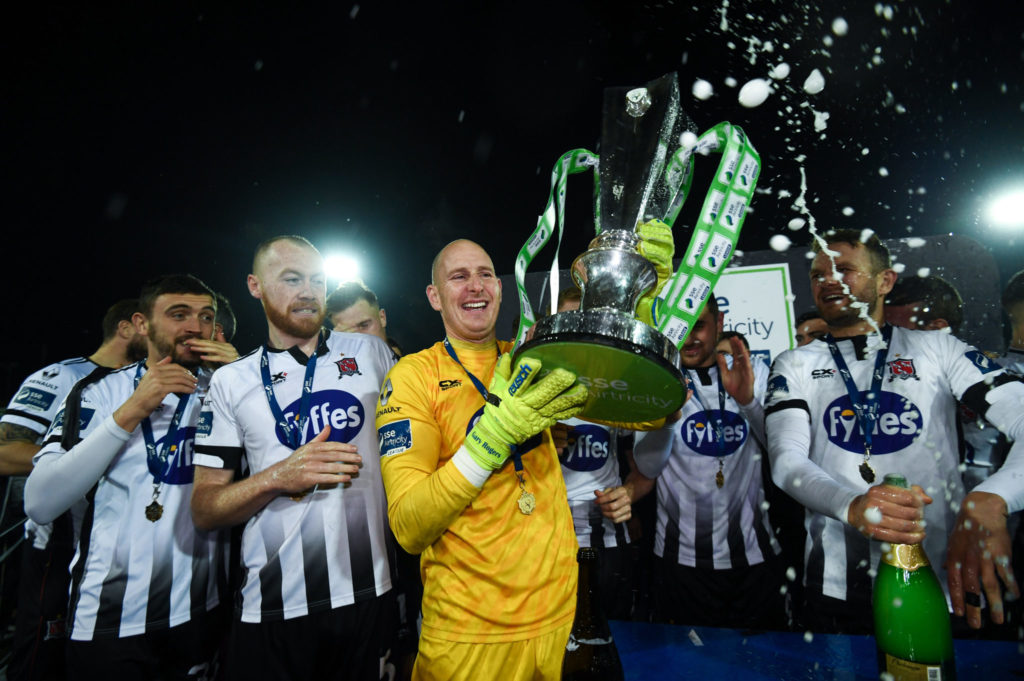 Rogers outlined the problems that it will create for both the league and the FAI.
"There's no TV deal in this country, the clubs are not benefitting from it and all the sponsorship deals previously were all rolled into a confidentiality agreement and rolled in with the senior international team.
"Clubs had no idea what money the league was generating so, therefore, they were unable to take over the league themselves and run it because you wouldn't know what it has been worth.
"It's a bit of a minefield really, obviously the newer deals....you're looking at generating a new TV deal but the TV deal doesn't run out until the end of this year so they haven't been able to go in and broker a new deal on that.
"Streaming is obviously another revenue that they've been looking at and they haven't floated how much the revenue deal would be worth, it certainly would be worth something.
"Now you're at the stage where all of the European countries are back up and running...if we had have been able to get up and running, you know you could have benefitted from being first back.
"We're in a situation now where we're going to be last back and at the minute we probably don't have a start date back and we're the only summer league in Europe who doesn't have a start date back.
"That's hugely frustrating for the players who are training away at the minute, trying to stay fit and stay focused for a league that we don't know when is going to start."