Ireland captain Johnny Sexton was understandably emotional after his side romped home to a 60-5 victory over Japan in his 100th match.
Sexton has been the first choice outhalf for Ireland since the retirement of Ronan O'Gara, and was rewarded for his career with a big victory in his 100th test match for his country.
Ireland's captain scored a try en route to scoring 16 of the 60 points for Ireland, and was instrumental as always in Ireland's victory.
An emotional Johnny Sexton receives an incredible reception from the home crowd after making his 100th Test appearance for Ireland. pic.twitter.com/mnCkkDN1yC

— RTÉ Rugby (@RTErugby) November 6, 2021
Speaking to RTE after the match, Sexton was greeted by a standing ovation and massive cheer from the crowd.
"It was an incredible day for myself and for my family here," Sexton said. "I think every single one of them is here. Most of them came up from Kerry as well.
"That try in the corner was one of the best moments of my career by far. I will never forget it!"
While he will always remember the special occasion, Sexton admitted that he feels guilty about how special this moment was when compared to some of his teammates, who had to achieve similar milestones in an empty stadium.
"I feel a little bit guilty over the last two years, with no crowds," Sexton said. "Guys like Cian Healy got his 100th cap in an empty stadium.
"Guys like Rob Kearney and Fergus McFadden retired in an empty stadium. For me to get the chance to do this today, I do feel a little bit guilty. I will remember it forever, so thank you so much to everybody!"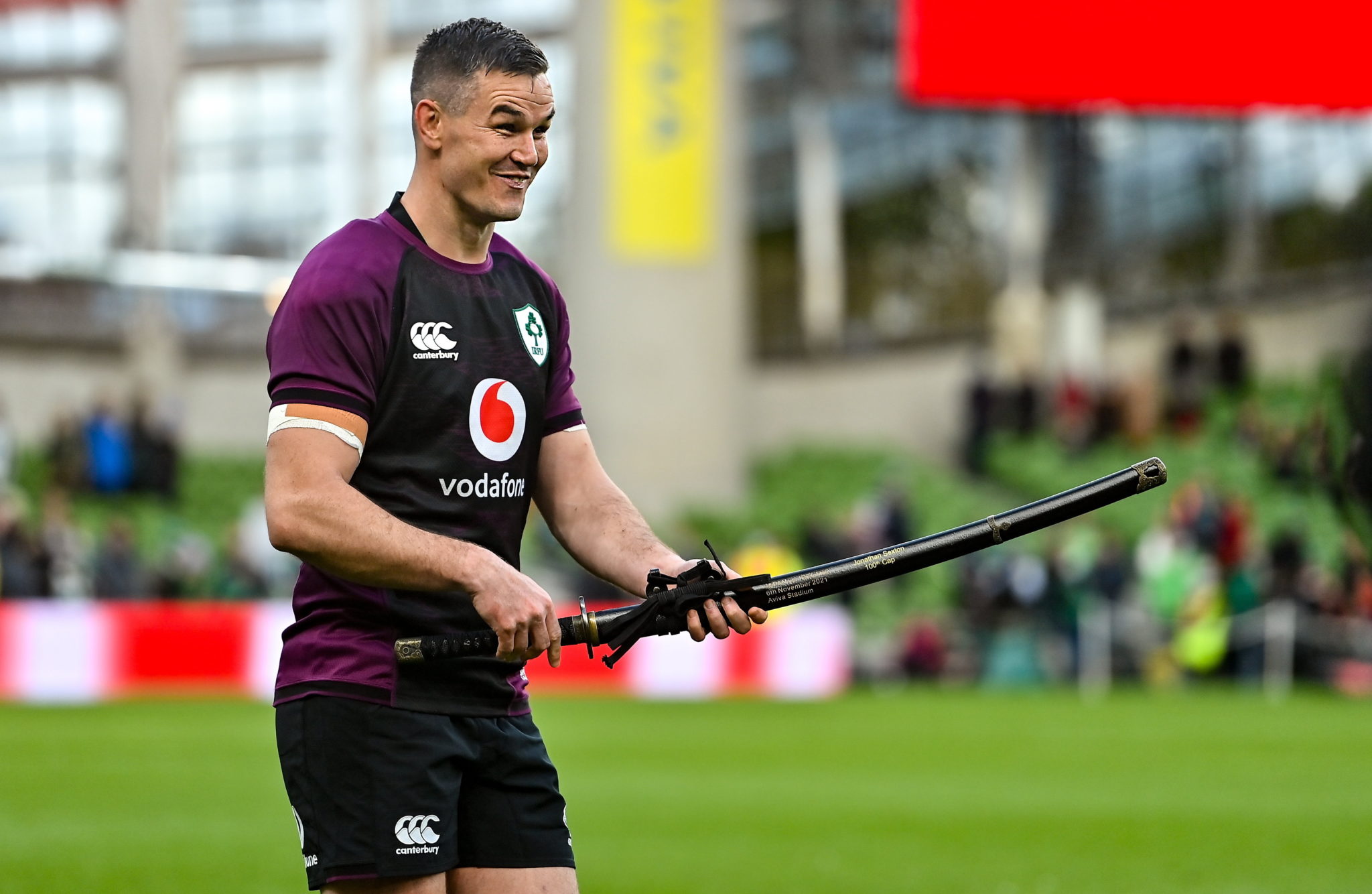 Following his interview with RTE, Sexton was approached by Japan captain Lappies Labuschagne, who presented him with one of the iconic symbols of Japan, the samurai sword.
"You've been a great ambassador for rugby for a long time, representing your country for 100 caps is special," Labuschagne said. "We want to present you with this"
After the massive victory, Ireland will now switch focus to New Zealand. The All Blacks will take on Ireland in Dublin on Saturday, November 13th, after their 47-9 victory over Italy.
Team of Us. Everyone In.
Vodafone. The main sponsor of the Irish Rugby Team