You've met Dermot & Dave's #fitbychristmas participants.
Now it's time to figure out who you relate to the most so you can follow them on their Fit By Christmas journey as they are put through their paces by the boss man himself Ronan from Viking Built.
The three participants are being contacted on a daily basis focusing on correct nutrition, rest, training and mobility.
Week 1 focused on good eating habits, an intro to general training and then narrowed in on a more personalised training plan.
Your Nutritional Go To Sheet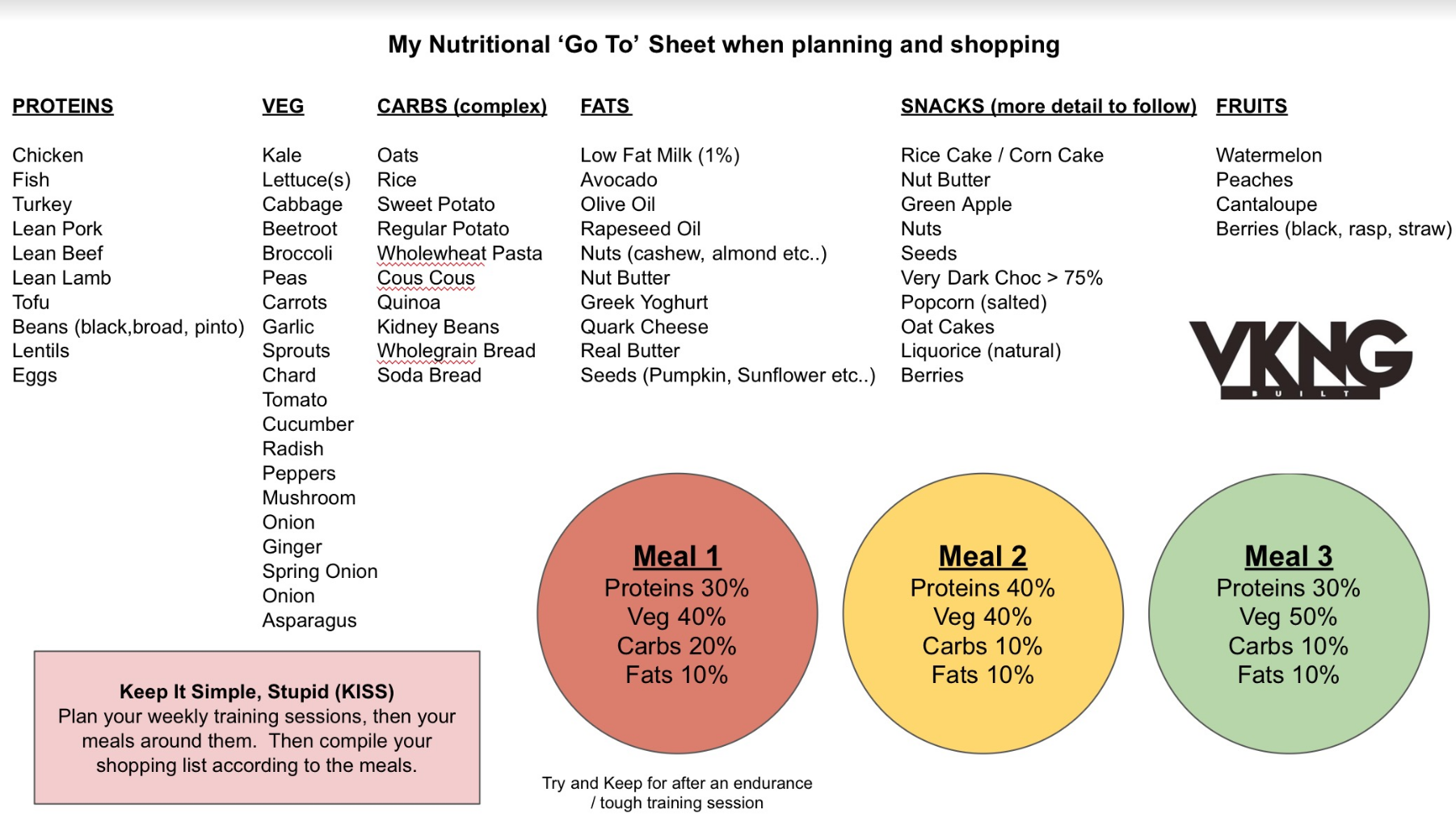 All relevant Workouts, Nutrition Notes and Training Plans are viewable in a Public Folder for you to use in your own training.
Check that out here ⬇️
Take a look at the three participants below and decide which of our participants you can relate to the most.
Take their plan, run with it and get the same results.
Kate Measurements
weight 96.3kg

neck 32.5cm

arm 34.5cm

chest 112.5cm

abdomen 90.5cm

waist 105cm

hips 106.5cm

quad 57.5cm

Age: 32

Working Schedule: adhoc, regular travel included

Goal: Drop body fat and increase muscle tone and definition

Training Plan:

Personalised plan

Weekly mobility workout as posted by VKNGBuilt

Inter program days focusing on cardio and general workouts as posted by VKNGBuilt
Mark Measurements
weight 105.8kg

neck 40.5cm

arm 33cm

chest 116cm

abdomen 104cm

waist 113cm

hips 106cm

quad 57cm

Age: 44 'but pass for 22'….However, Emma reckons it's more 21

Working Schedule: EMT on long shift work. Both day and night shifts depending on roster. Training as a result can be limited

Goal: Drop body fat and get back to 'original self'

Training Plan:

Personalised plan

Weekly mobility workout as posted by VKNGBuilt

Inter program days focusing on cardio and general workouts as posted by VKNGBuilt

Home workouts in place of gym workouts where roster limits access to gym
 Emma Measurements
weight 71.7kg

neck 31.5cm

arm 31.5cm

chest 96.5cm

abdomen 81cm

waist 84cm

hips 99cm

quad 57cm

Age: 33 'but feels 103'

Working Schedule: On maternity leave to a 5 month old Ellie

Goal: Drop body fat after pregnancy. Increase muscle and core strength

Training Plan:

Personalised plan

Weekly mobility workout as posted by VKNGBuilt

Inter program days focusing on cardio and general workouts as posted by VKNGBuilt