This time five weeks ago, we met three people from all around Ireland who all had something in common, they all wanted to change their lives and get fit by Christmas.
Mark from Donegal, Emma from Cork and Kate from Tipp have been eating well and working out for over a month now but our man Ronan from Vkng Built has also been setting our gang challenges to change things up.
Last week, he had Mark doing burpees in the middle of the night but this week it was the turn of new mum Emma.
ABOUT EMMA O'KEEFFE:
FROM: Cork
ABOUT HER:
Had a baby girl 5 months ago.
Was listening to Dermot & Dave while in labour.
WHY SHE JOINED:
She had a baby girl 5 months ago and is now 2 stone overweight.
She went back to the gym when her daughter was just 8 weeks old.
She went 3 times a week for nearly 2 months but because she had 5 weddings, a christening, a hen and a holiday during that time she actually gained weight.
She has no problem with putting the effort in but obviously being a new Mam, time can be an issue.
She's sick of seeing all the people on Instagram who bounce back after baby.
EATING YOURSELF FIT
Emma has been working hard and getting out with the buggy everyday for a walk or a run everyday.
She's also been following the regime set by Ronan, like this weeks plan:

And remember: relevant Workouts, Nutrition Notes and Training Plans are viewable in a Public Folder for you to use in your own training.
Check that out here ⬇️
But for Ronan, it's been Emma's food prep that has astounded him. From week one, she's been making gorgeous and colourful food.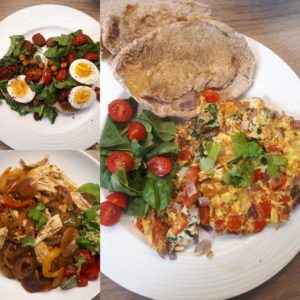 And this is where Emma's challenge has begun.
Emma has to create a nutritional plan for the week for breakfast, lunch, dinner and 2 snacks per day.
So, that's 7 days of healthy meals.
For example:
"Monday:
Breakfast of X - ingredients are as follows...
Lunch of Y - ingredients are as follows...
Dinner of Z - ingredients are as follows...
Snacks are as follows..."
So how did Emma get on?
Check out these UNREAL meals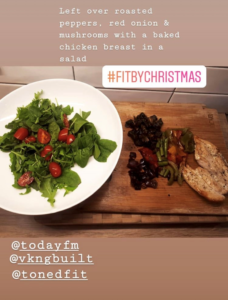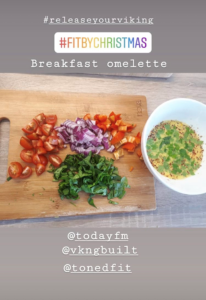 For more delicious meal inspo, check out Emma's nutrition plan below