Hail the real Queen.
He did a hair toss, checked his nails and then Fergal D'Arcy donned his fanciest jacket and like a radio leopard he prowled into The Olympia to hunt down one of the biggest stars in music right now.
We are all now living in Lizzo's world including Leo Varadkar who was spotted by none other than the Queen herself while she was playing the tin whistle and pointing to him saying, "somebody come get this man!!!!" Amazing.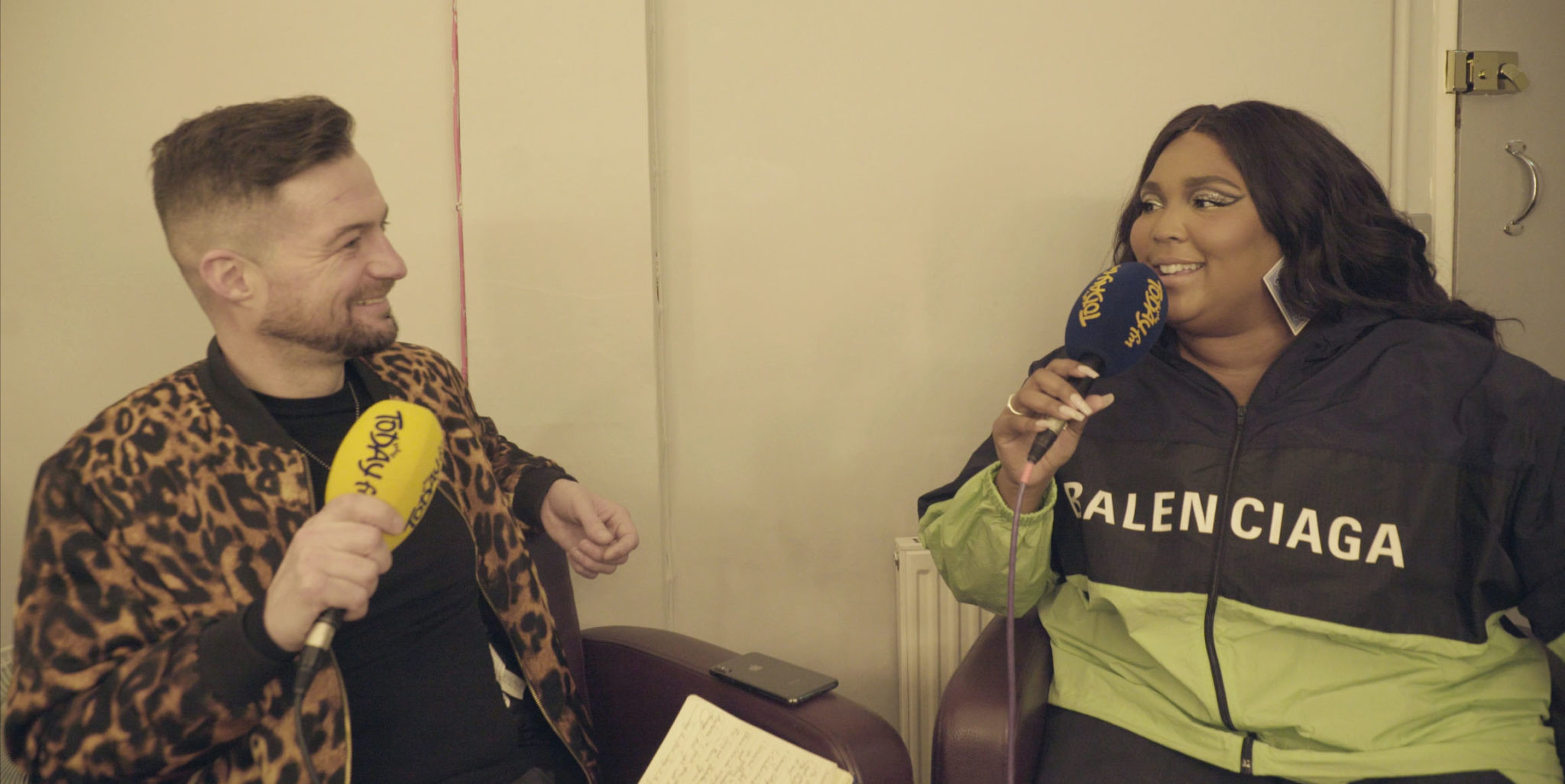 Not afraid to speak her mind. An army of loyal fans. A celebrated photo-shoot for Vogue.
And now she has captured the heart and soul of her Irish fans.
She came, we saw, she conquered!@lizzo pic.twitter.com/gExfQQWIlr

— 📻 Ed Smith 📻 (@EdTodayFM) November 10, 2019
She is quite simply 100% that b*tch!
Queen Lizzo has even had a mural made of her arrival:
WAIT... OMG https://t.co/4P6eRAAtSG

— Feelin Good As Hell (@lizzo) November 4, 2019
She told Fergal about how her music has resonated with so many people especially her Irish fans, fat shaming, what her music means, the love she still has for her music teacher and "the man with the golden flute" our own James Galway, rapping on the local radio, and Sasha her flute (who now has over 200k followers on Insta honey!
Listen to the Podcast for the FULL interview but you can check out an edited one here:
"Now I'm here, I just want to do everything IRISH ... Guinness, Baileys ... found a Leprechaun, f&%$ed him"

. @Lizzo played one of the gigs of the year at @OlympiaTheatre last night and @FergDarcy chatted to her before the show!

WE ... ARE ... OBSESSED pic.twitter.com/HG4huo5B4S

— Today FM (@TodayFM) November 11, 2019