Ireland's Got (Town) Talent!
'Ireland's Undiscovered Town Hidden Talents' - That's a catchy title!
It could have the second-widest street in Ireland (Strokestown, Roscommon).
43 metres lads just short of O'Connell St. in Dublin by only six metres: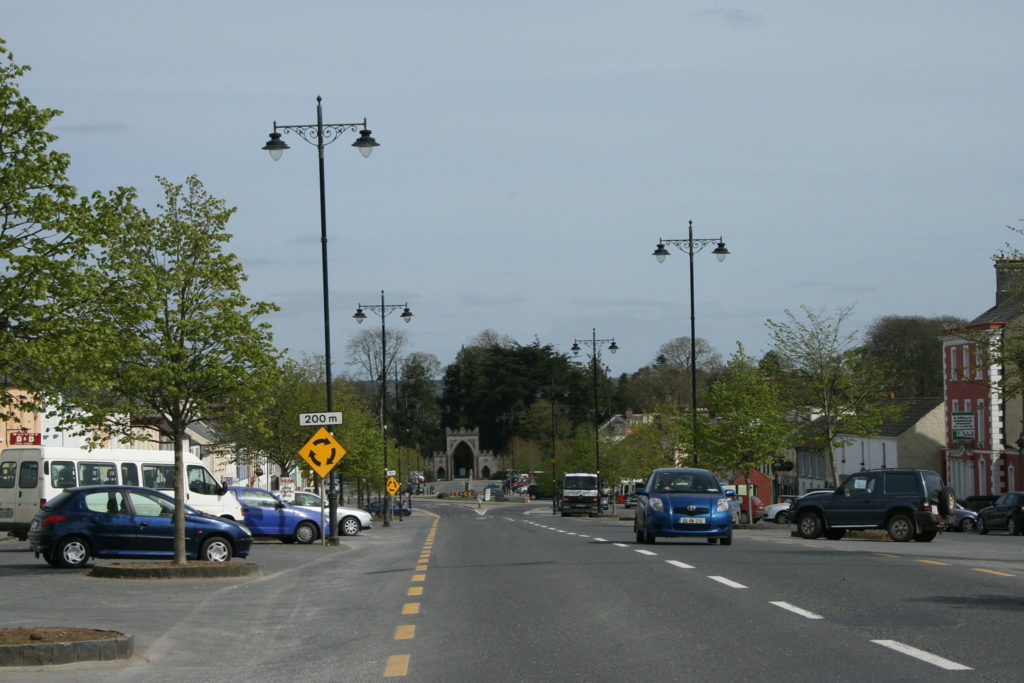 Or the greatest named roundabout (Tarmonbarry Longford.) This is incredible. He must've been some fiddler.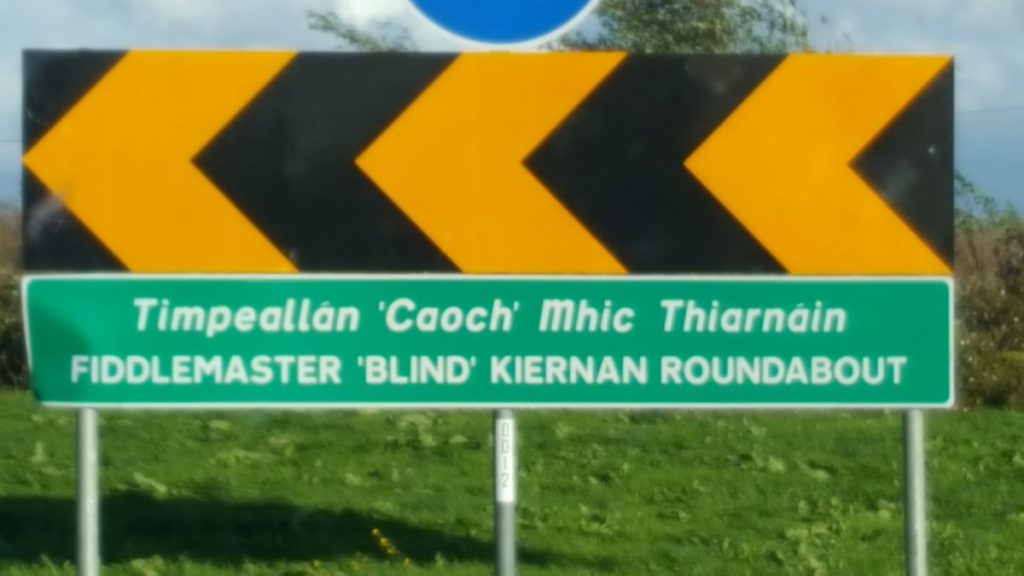 We got a huge response:
From Bridge facts:
Clare. It's got the shortest bridge in Ireland (Inch Bridge) and the longest (Sixmilebridge).

— Derrick Lynch (@DLynchSport) March 28, 2019
To medieval internal oak structure facts:
 

Ennis has one of the only houses in Ireland that still contains the internal oak structure from medieval times & a 16th century Jacobsen Chimney!!#Ennis

— Ellener Mather (@eliecopter88) March 28, 2019
To Monks causing riots!
@MuireannO_C what could be better than the site of a monk fight, can you imagine, hold my rosary beads jack, I'm going in pic.twitter.com/KpC0kbNCyf

— Mary Anderson (@molltrot) March 28, 2019
Well MOC I live in a town spell it the right way or backwards doesn't matter it still spells correctly. The town is NAVAN.  Give us some money!   Padraig
Castlerea has an elephant called Cindy buried in its town park. Here she is:
Trim as the highest amount of related people per capita in the country . You can't walk 20 metres without meeting a relation of someone else . Up Trim!
There's a dog shite on the pavement outside my front door in exactly the shape of Mayo. Def worth a look.  Aoife in Galway
Kells is home to a lighthouse with no sea ‍!
Town with possibly one of the highest road sign thefts.... Bastardstown, Co. Wexford 
My parish/village claim to fame is that Tom Cruise, yes Mr Top Gun himself is from Kilteevan in Co Roscommon. 
Clare. It's got the shortest bridge in Ireland (Inch Bridge) and the longest (Sixmilebridge). Derrick.
Cashel Co.Tipperary has a triangular about at the bottom of the town. Only in Ireland.. Also Best Ice Cream shop in Ireland there too at the triangular! Maz from Cashel. 
Kinnegad, best restaurant in the land. We have a Supermacs coming to town! Alan
The Square in Dungarvan is an actual Square. All sides measure the same. 
Griffeen in Lucan has the oldest bridge in Ireland.
Longest stretch of beach in Europe...... Wexford!!! From Cahore Point to Raven Point 20+kilometres....taking in Morriscastle Beach and Curracloe Beach 
From Shay in Kilmuckridge 
Ps and all the strawberries you could eat