Don't Miss True Tides In Play Irish Session Tonight.
There are so many amazing Irish songs out right now across a variety of genres. Here is the latest Lost in Music with Louise Duffy playlist of our favourite tracks making the show.
We have a load of Play Irish Sessions ready to be unleashed over the coming weeks.  True Tides are our band in Sesh tonight.
Tonight on Lost in Music we premier a brand new song by unsigned artist Sam Wickens called 'Falling', we love the song and we are very excited about his future. Sam will be releasing his debut album in June this year and has attracted the attention of legendary producer Tony Visconti.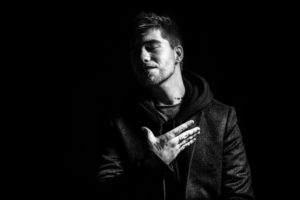 If you are unsigned and have a track or tracks ready to go, be like Chasing Abbey, Louise Da Costa, Sam Wickens, Lavengro, Lydia Ford and so many more, send your sounds to katebh@todayfm.com