AIB is to close 15 of its branches later this year.
The vast majority of the amalgamations are happening in Dublin and Cork.
Services at the affected branches will be merged with other nearby locations: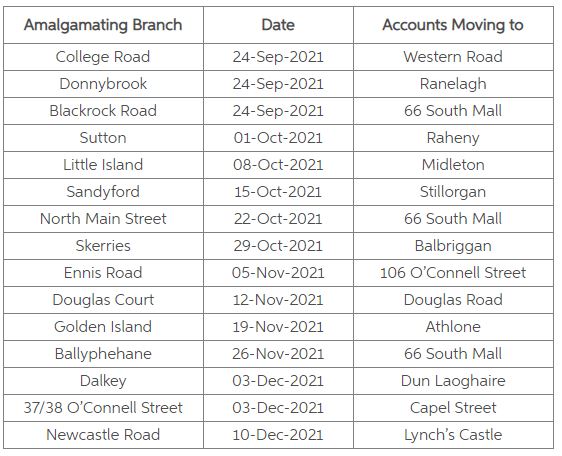 AIB says the process will get underway in September and should be complete by December.
The bank says it's made the decision to close the 15 locations due to declining branch visits.
Customers do not need to take any action right now.
All those who are affected will be provided with details from their bank.