The return of some of the COVID-19 restrictions that were lifted in recent weeks is a "realistic" prospect, according to the chair of the expert advisory group.
Health officials have warned there is a "clear change" in the way the virus is spreading – with people over the age of 25 now accounting for the vast majority of new cases.
Young people are being warned that, if they are not cautious, we could soon find ourselves back in a situation we would be "very concerned" about.
Dr. Cillian de Gascun, director of the National Virus Reference Laboratory said it would be "fairly pragmatic and realistic" to expect restrictions to be re-imposed.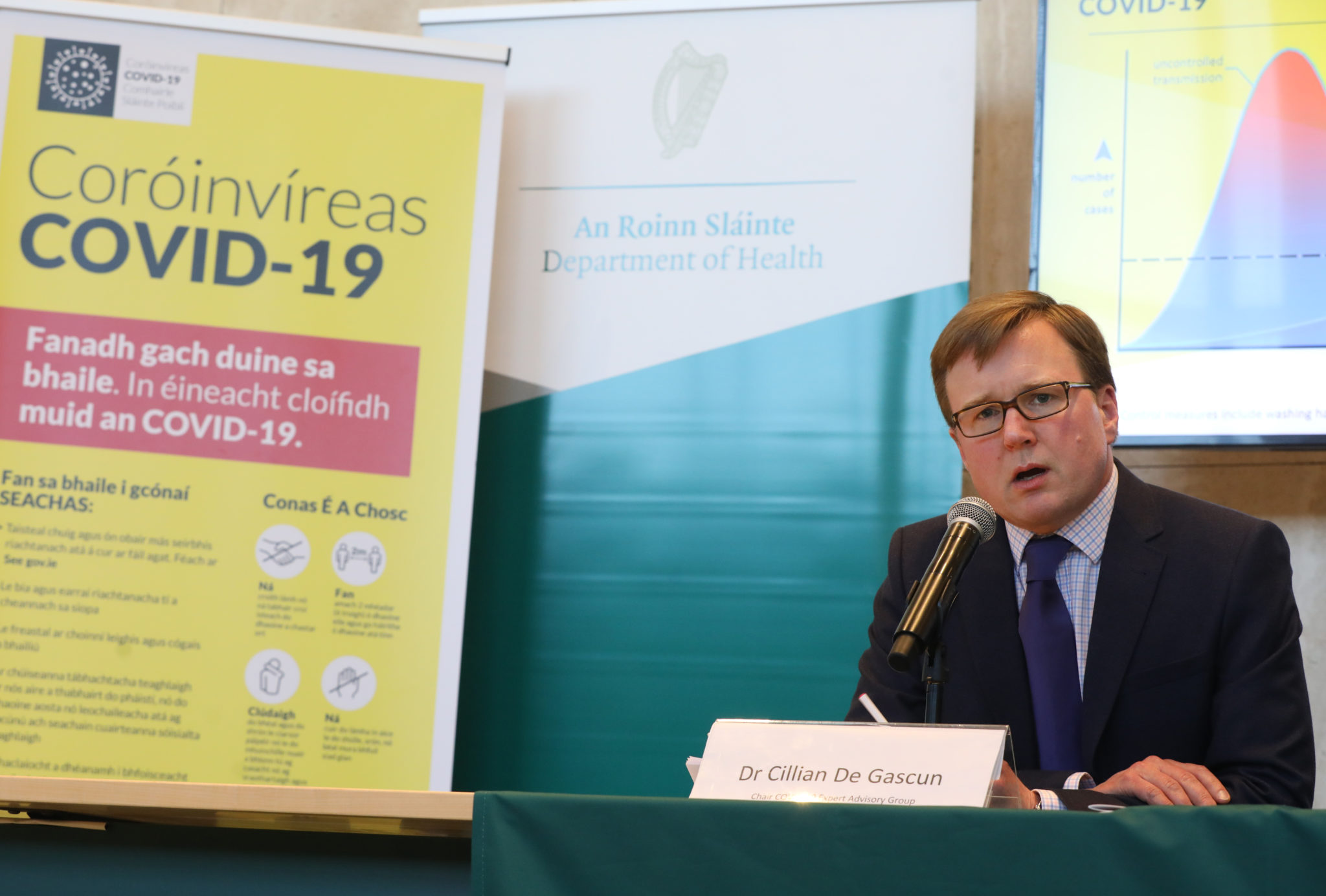 "Ultimately, we want to get to a number that is as close to zero as possible if not zero, and obviously, at this point, we seem to be going in the opposite direction," he said.
"So we don't want to be too gloomy but certainly there is a note of caution there and as we come into the weekend we do want to remind people that if they are going out to meet friends to please follow the public health guidelines."
He said international travel remains the biggest threat to the country in terms of a potential resurgence.
"As a country, we have done really well in recent weeks to get to a very low level of the virus in the community," he said.
"We are one of the best countries in western Europe and probably globally at this point.
"Our risk is importing infections from overseas from other countries where the virus is not yet under control and from a NPHET we are really imploring people not to travel overseas this summer."
He said the increase in cases among young people was "probably not unexpected."
"As society opens up, it is likely that it would be those younger age groups that would be out and probably having more contacts," he said.
"But I think the message we are trying to get across to people is that the virus has not gone away so we still need to follow the public health measures and we still need to act as if anyone may have the virus.
"While we encourage people to re-engage with family and friends, we need them to do it in a safe way – so physical distancing remains key, good hand hygiene remains key and mask wearing remains key in those environments where you can't maintain physical distancing."