Half of people in Ireland say they have been in a relationship with someone that they met through a dating app.
A new study from iReach insights shows most people (72%) believe going to a restaurant or pub is the best choice for a first date.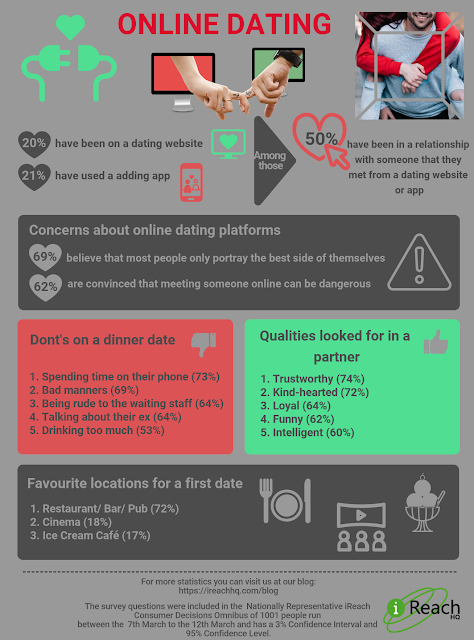 Some of the biggest turn offs on a date include when the other person spends too much time on their phone, and too much talk about their ex.
Tinder is the most popular dating app, followed by PlentyofFish and Grindr.