Emergency services in Longford have rescued a horse following a three-hour-long operation last night.
The horse had fallen into a ten-foot deep bog drain filled with water.
Following a "delicate" operation involving gardaí and the local fire service, the horse was successfully rescued.
The horse has been taken in by the Hungry Horse Foundation and is said to be recovering.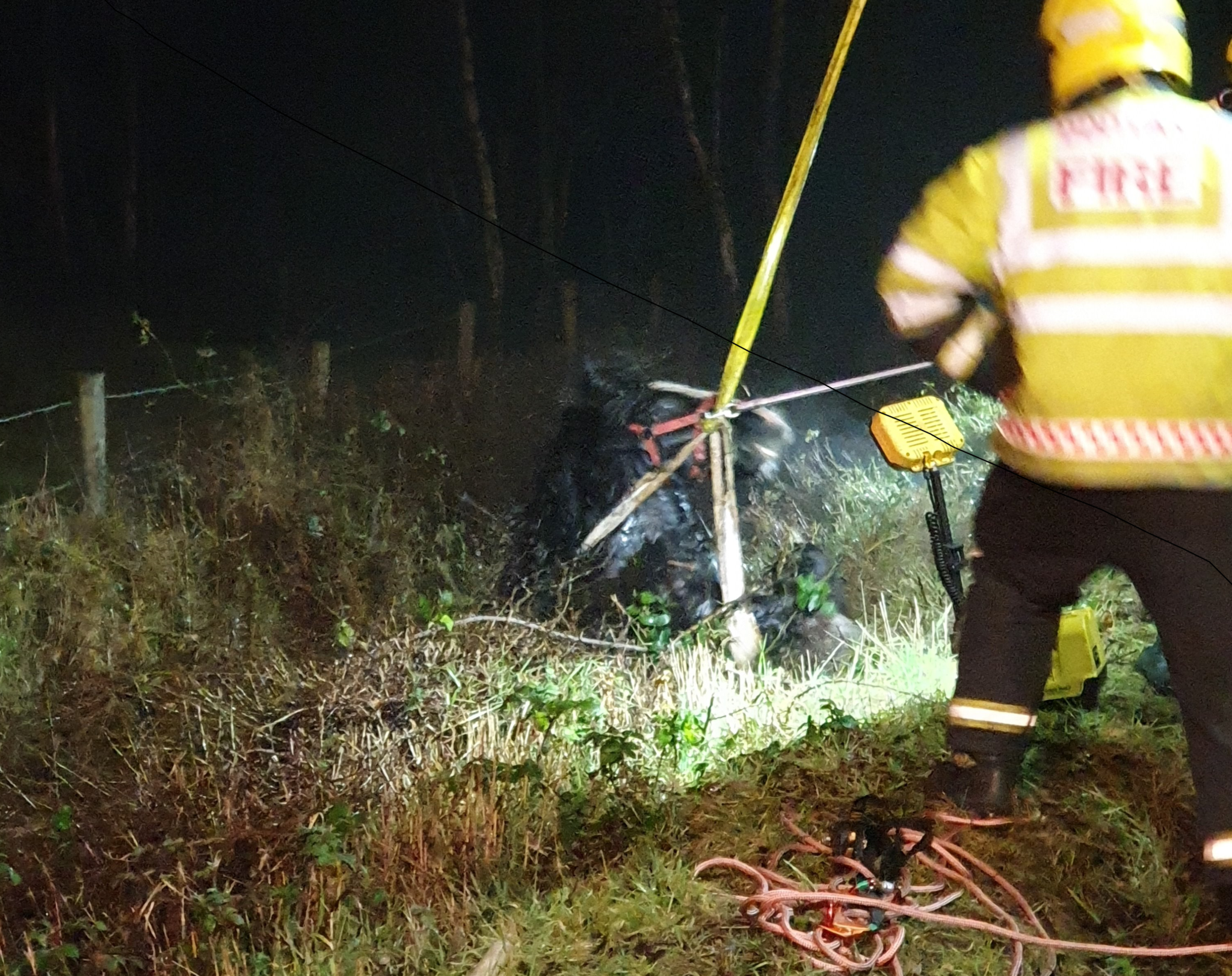 In a Facebook post, the foundation said: "No words can express the compassion shown to this horse by Longford gardaí and Longford Fire Brigade who even after hours of trying to rescue it never once gave up on him and stayed with him until the very end.
"Everyone who attended this horse played a vital part in its rescue, worked as a team and had any piece of the rescue team been missing we are afraid it would have been a much different story this morning."
The group added that they wanted to thank everyone involved, including its neighbours, vets, and team members who gave up their Friday evening.