Mom, Mam, Ma or Mum?
It's a debate as old as time, what do we call our mothers?
A new survey by iReach shows "Mam" is the most popular way Irish people refer to their mothers.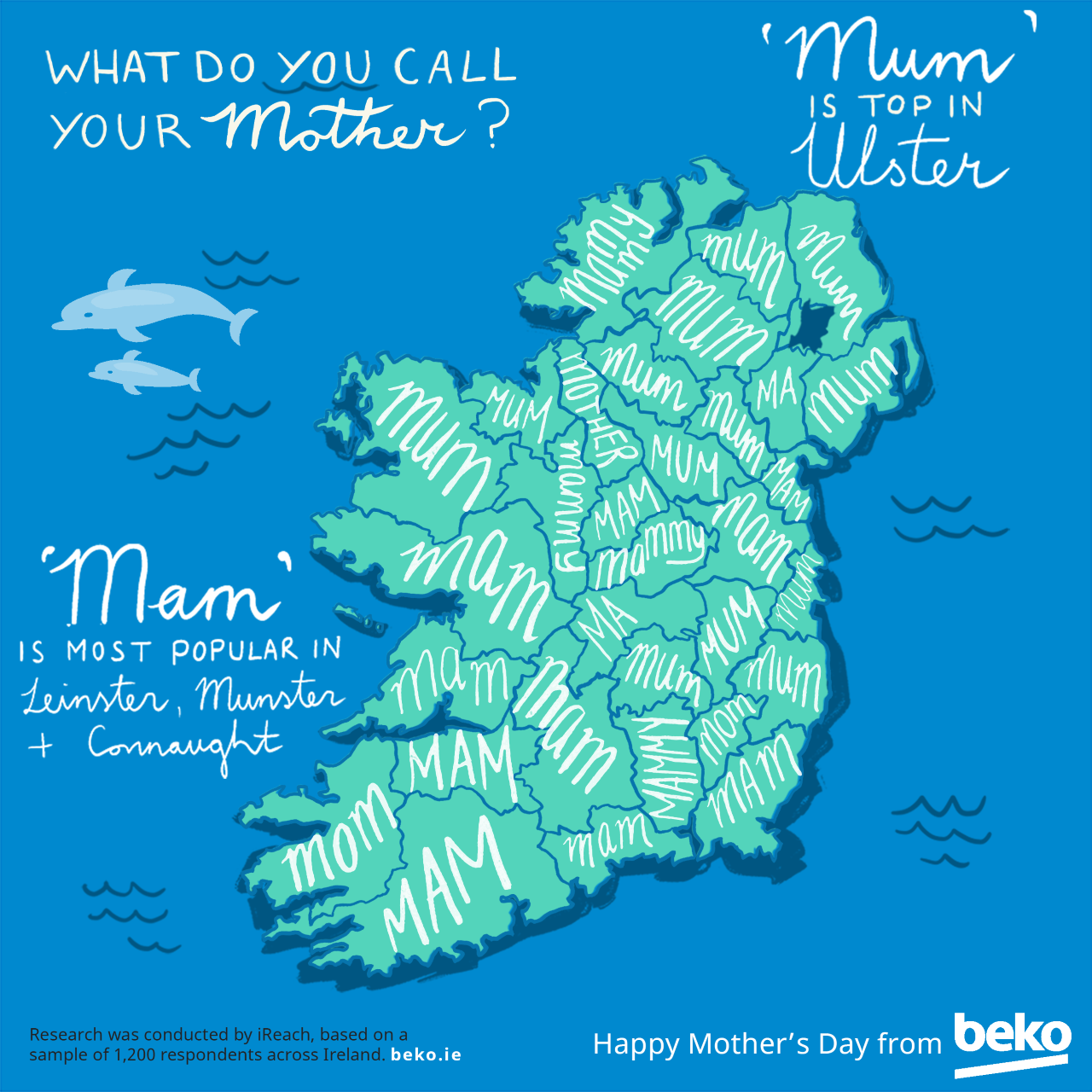 23% prefer 'Mum', 12% say 'Mom' and a further 12% use 'Mammy'.  A brave 4% of respondents claim to call their mothers by their first name.
Regional variants are obvious, with Mam reigning the most popular in Munster and Connacht while over half in Ulster say "Mum".
Meanwhile in Dublin, over 1 in 4 say "mom" while 14% say Ma.
The research was carried out in advance of Mother's Day this weekend.