More than 2,300 fines have been issued to people caught organising or going to house parties during level 5 restrictions.
Gardai say they have handed out 466 fines of €500 to people organising parties.
Meanwhile, 1,842  €150 fixed payment notices have been issued to people attending a party.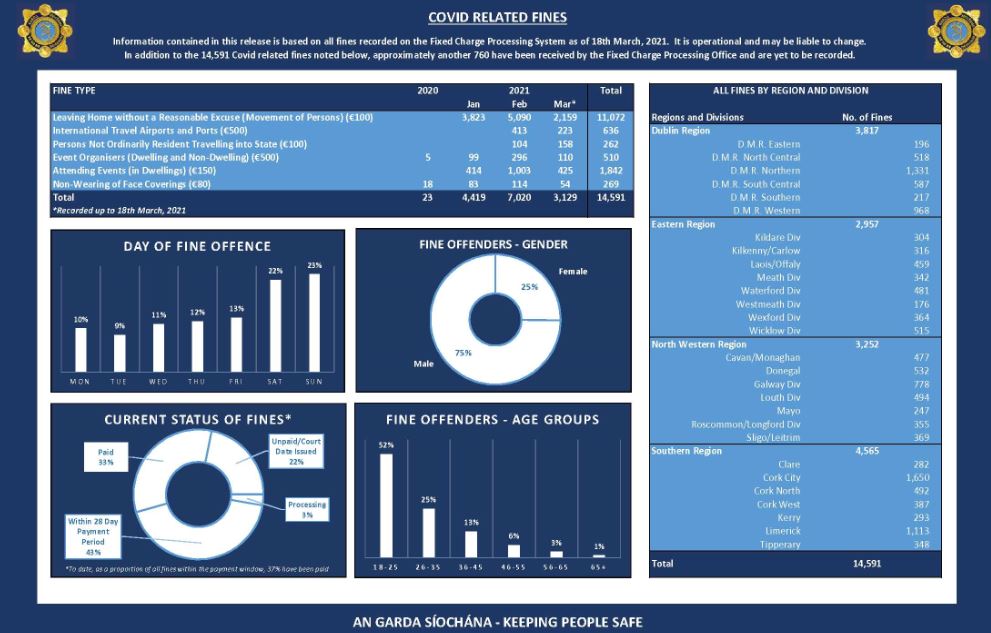 The latest figures also show that 11,072 fines have been handed out to people engaging in non-essential travel.
Over 1,000 people have now been fined for making a non-essential journey to a port or airport.
75% of all fines have been issued to men.
Over half of the offenders caught by Gardai were between the ages of 18 and 25.