Many of you have moved out of the big cities in the last year during the pandemic for many reasons, and this has been made easier because you can work remotely.
If you're thinking of relocating, you might want to check out the first ever Ireland Liveability Index.
Each of the Republic's 26 counties are scored out of 100 according to:
Natural Amenity & Scenery – they look at the county's mountains, lakes, rivers, green areas etc.
Proximity to a City – how close is the main population to the hub cities of Belfast, Cork, Derry, Dublin, Galway, Limerick or Waterford
Sunshine – hours of sunshine per year
Cost of Housing – eg the average property price in Leitrim is €95,000 compared to €342,500 in Dublin.
The final list of the counties with their score is as follows: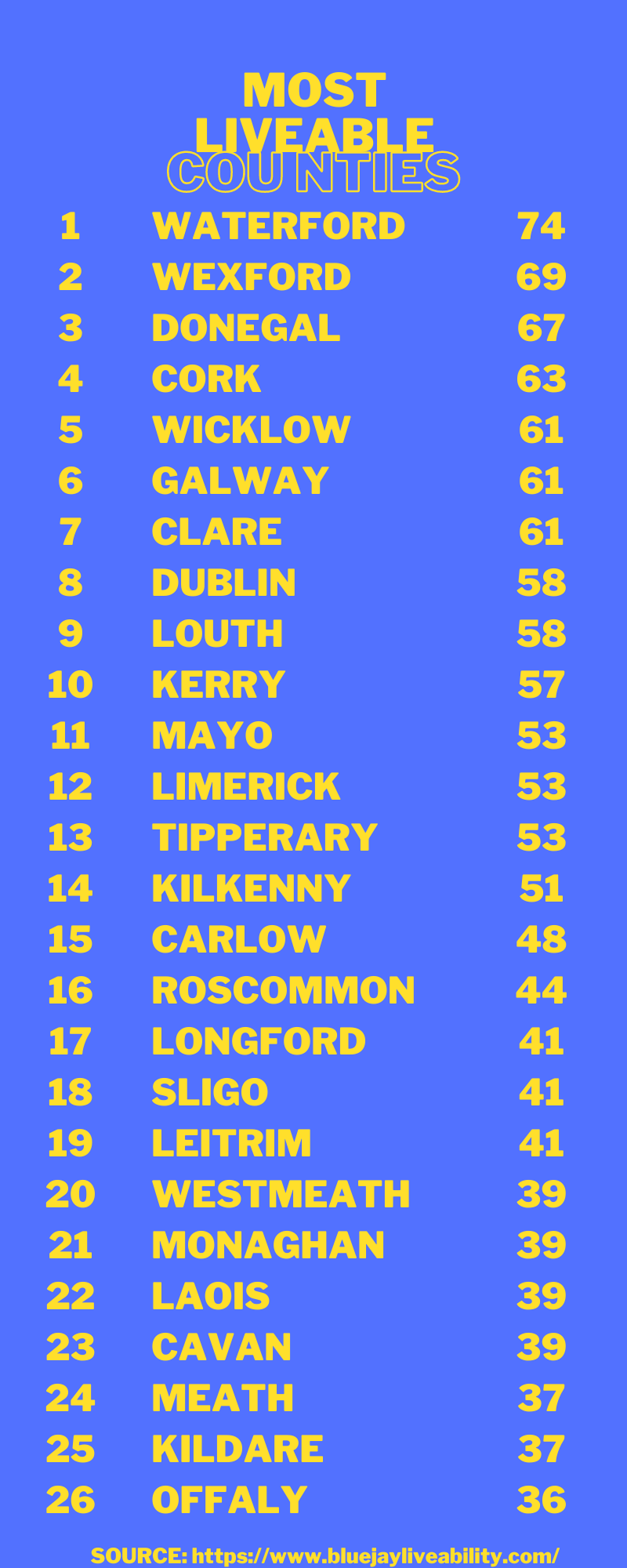 Tune in to Mairead Ronan weekdays from 12pm.