Four puppies have been discovered in the back of a van at Dublin Port.
The DSPCA says the very young Jack Russell puppies were found hidden in a crate in the back of a van overnight.
They were destined for the UK and had no paperwork or pet passports and no access to food or water.
The DSPCA says this is the second batch of puppies recovered by Revenue Officers at Dublin Port in the past 24 hours, the first being six puppies which were found in the boot of a car during routine checks.
All 10 puppies will be placed in foster care until they're ready to be rehomed.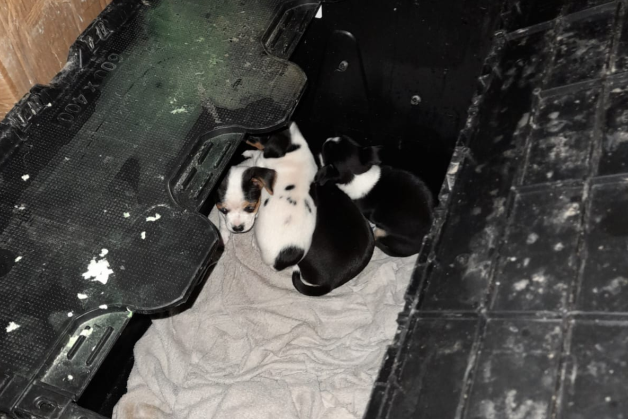 Images via DSPCA