Gardai have arrested a man who was found in possession of a gun in Kildare.
The man, who is in his 20s, was arrested yesterday in Brownstown.
He was found in possession of the gun as Gardai were carrying out an Operaton Thor patrol.
Gardai have released an image of the handgun he had: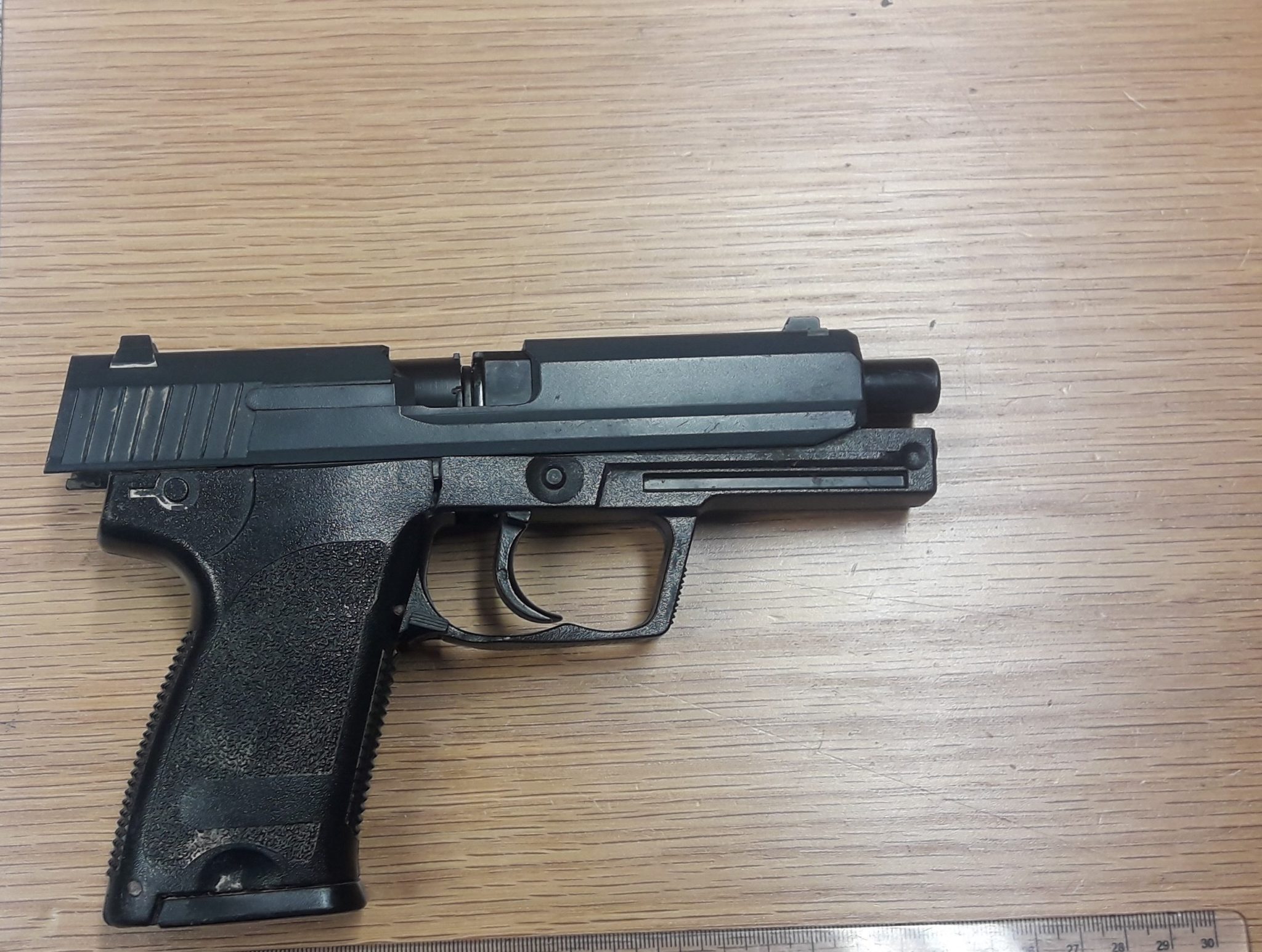 It's believed the man was planning to commit a robbery.
He's currently detained at Kildare Town Garda Station where he can be held for up to 24 hours.
Gardai say their investigations are continuing.