Let's set the scene, you're browsing Facebook, looking at cat videos and avoiding any and all work, when suddenly you're served this Airbnb ad.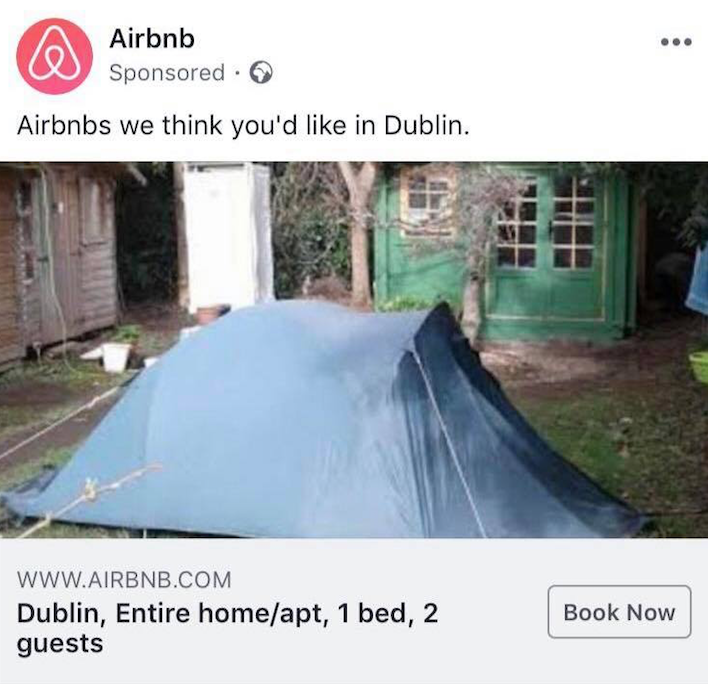 All resolve to move away from Facebook and get back to work goes out the window and you click on the ad faster than you can say 'camping in Kimmage.'
It turns out that Tomas is renting out a tent in his back garden in Dublin 6 which can sleep two guests and has actually gotten a 5-star rating from the 12 reviews left on Airbnb.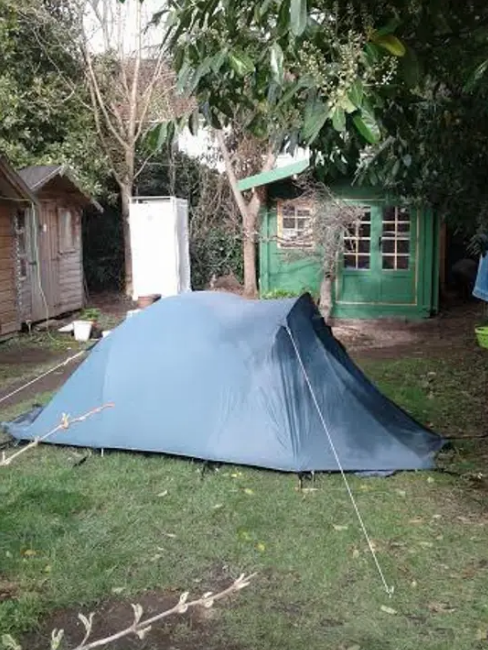 The tent is described as "a lovely Vango two-person tent with cooking facilities and fresh bedlinen featuring a comfy air-mattress and camping-style bathroom in the garden."
If you decide that this is the type of camping you've been searching for, before you book you should know that you may have to share the bathroom facilities with other guests who stay in Tomas' other listing, a 'cabin' also located in his back garden.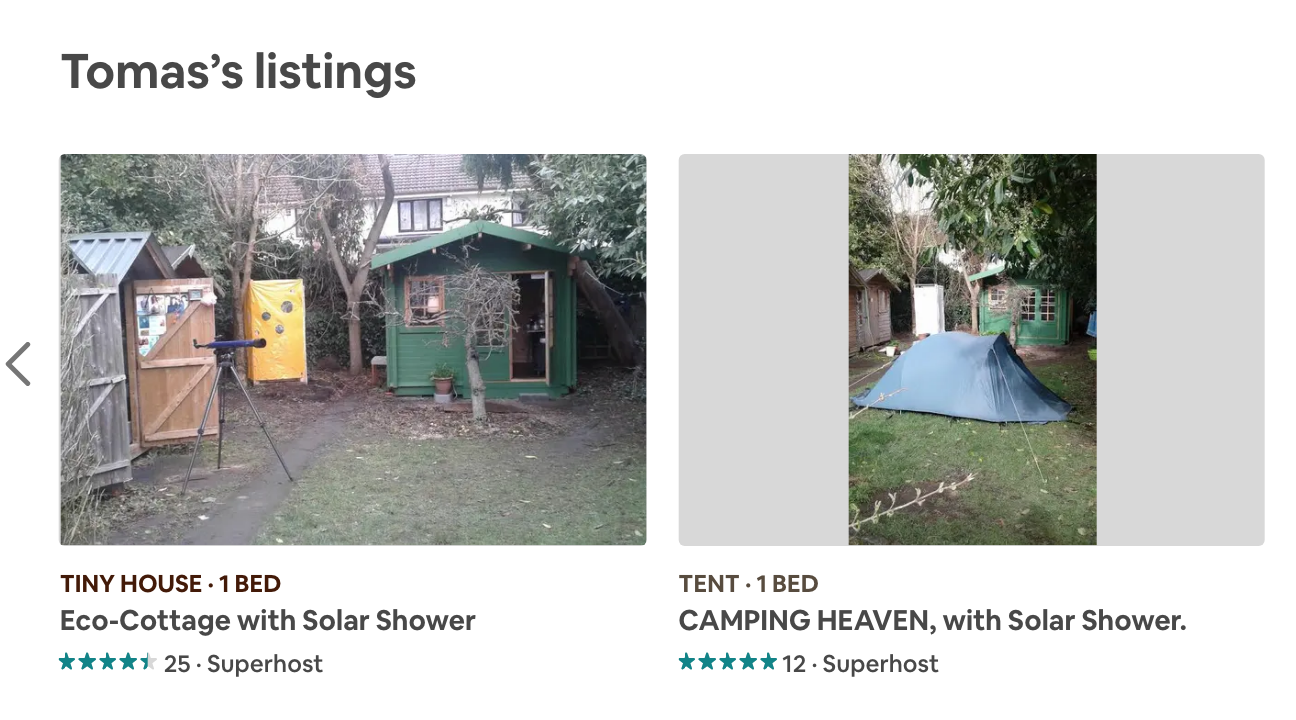 This could all be yours for €12 a night, and there's also the promise of a friendly cat...